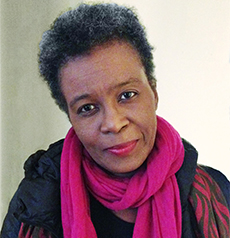 Monday, March 6 @ 5:30pm in WLH 309
Please join the WGSS Working Group for a discussion with Professor Claudia Rankine of her paper "In Our Way:Racism in Creative Writing." A light dinner will be served. All are welcome.
Claudia Rankine is Frederick Iseman Professor of Poetry in the Departments of African American Studies and English. She is the author of five collections of poetry including Citizen: An American Lyric and Don't Let Me Be Lonely; two plays including Provenance of Beauty: A South Bronx Travelogue; and is the editor of several anthologies including The Racial Imaginary: Writers on Race in the Life of the Mind. She also co-produces a video series, "The Situation," alongside John Lucas, and is the founder of the Open Letter Project: Race and the Creative Imagination.