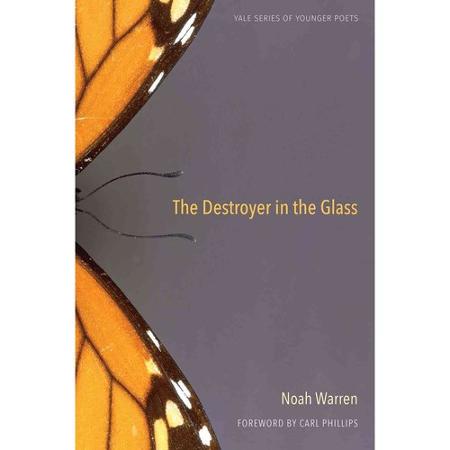 Thursday, April 7, 4pm in the Davenport College Master's House, 271 Park Street.
"The Destroyer In The Glass" is the 110th recipient of the Yale Series of Younger Poets Prize, the oldest annual literary award in the United States.
" 'The Destroyer in the Glass' impresses at once with its wedding of intellect, heart, sly humor, and formal dexterity, all in the service of negotiating those moments when an impulse toward communion with others competes with an instinct for a more isolated self. The poems both examine and embody the nexus of joy and sorrow, of certainty and confusion, without which there'd be none of the restlessness that makes us uniquely human. Warren's vision is a generous one indeed —and itself a gift." –Carl Phillips, Judge's Citation
Noah was born in Nova Scotia and graduated from Yale. His poems have appeared in The Southern Review, The Yale Review, Poetry, Agni, The Missouri Review, Poetry Daily, and elsewhere. His work has been supported by fellowships from Yale University, the James Merrill House, and Stanford University, where he is a Wallace Stegner Fellow in Poetry. He lives in Palo Alto.