Michael Birnbaum, '08: "One of America's Last Typewriter Repairmen," Christian Science Monitor, April 26, 2007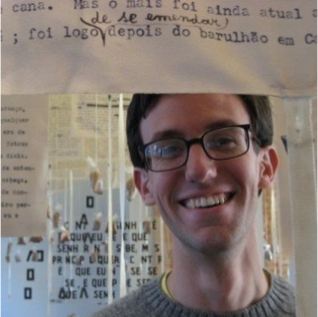 Manson Whitlock peers into the typewriter on the table. It's a big avocado-green IBM Selectric from the '60s. Something is jammed and pieces are scattered around the machine. Eventually, he finds what he's looking for – a screw has fallen in, causing the type mechanism to stick. Out goes the screw. Using a spring-hook, an implement that looks like it could come from a dentist's office, he reassembles the typewriter – plastic cover plates, the metal paper tray that directs paper onto the main roller, and the cylindrical rubber platen itself. Then he taps some keys, examining how each letter moves.
"Good enough. For government standards anyhow." He draws a smiley-face on the repair order, and calls the client on his old black rotary phone.
Mr. Whitlock is 90, and though he looks younger, his tweed jacket, silk tie, and sweater betray him as a man from a different era. His face is lined and friendly, crowned by thinning combed-back hair that recalls Lyndon Johnson's without the grease. The ring and pinkie fingers of his right hand are gnarled, but that doesn't keep him from his job.
Whitlock probably has been repairing typewriters longer than almost anyone in the US. When he started in 1930, Charles Lindbergh's transatlantic flight was a fresh memory, Herbert Hoover was president, and the Empire State Building was under construction.
Whitlock's Typewriter Shop is jammed with tools, books, machines, and memories that have accumulated over the past 77 years. After his 1990 "retirement," when he moved upstairs from the larger storefront below, Whitlock filled a dumpster with typewriters and flotsam. Still his shelves are laden with repair catalogues, a bust of Mark Twain (the first author to turn in a typed manuscript), "A Treasury of Jewish Humor," and the 1978 New Haven telephone directory. There are boxes full of platens, type-balls, type-slugs, and typebars.
And of course there are the typewriters themselves, in various states of cannibalization.  [...]
[This article, begun in a Yale course and published in Christian Science Monitor, April 26, 2007, is available here.]
At Yale, Michael Birnbaum, '08, was an associate editor of the Yale Daily News Magazine and a contributor to The New Journal, where his typewriter article (written in a Yale non-fiction class) appeared before its subsequent publication, at shorter length, in the Christian Science Monitor.  He moved from Yale to the Washington Post, where he worked as a reporter covering local politics before becoming the newspaper's Berlin correspondent in 2011 and Moscow bureau chief in 2014.
---
Sarah Stillman, '08: "Made by Us: Young Women, Sweatshops, and the Ethics of Globalization," winner of the 2005 The Elie Wiesel Prize in Ethics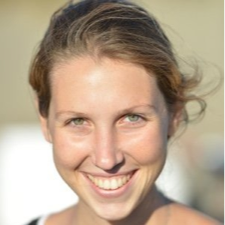 On the night Li Chunmei died, there wasn't a single toy in sight. No Buzz Lightyear, no Pocahontas, no Minnie Mouse. The grinning stuffed characters that Li brought to life each day in China's Bainan Toy Factory weren't around to see her frail body rocking back and forth on the bathroom floor. Nor did they hear her coughing up blood. They were already on their way to Disney stores in America, waiting to be wrapped in brightly colored paper for the holiday season. It was Li's roommates who discovered her bleeding from the nose and mouth; they immediately called an ambulance, but her heart stopped before it arrived. Like me, Li was nineteen years old.  The district medical examiner in the industrial town of Songgang says he doesn't know the exact cause of Li's death. But there is talk. Friends and co-workers attribute it to guolaosi - an increasingly common phrase that means "over-work fatality" and generally applies to young laborers in China's booming sweatshop industry. After nearly four years of making Disney toys for shipment to America, it's as if Li's slender body finally decided to say "No: I cannot carry another heavy box of plastic eyeballs or velvet paws; I refuse to breathe another gulp of hot factory air swirling with multi-colored dust; I will not last another 16-hour shift for the sake of $1.92 in wages." 
And so, Li Chunmei's father traveled three days and nights from the peasant village of Xiaoeshan to recover her lifeless body. [...]
[This article, begun in a Yale course and winner of the 2005 The Elie Wiesel Prize in Ethics, is available here.]
At Yale, Sarah Stillman, '06, was an editor of Manifesta: The Yale Feminist Journal, co-leader of Yale's Prison Education Project, and the recipient of a Marshall Scholarship to Oxford.  Her 2011 article titled "The Invisible Army" won a National Magazine Award after its publication in the The New Yorker, where she is now a staff writer.
---
Dayo Olopade, '07: "What to Expect When You're Not Expecting," Yale Daily News Magazine, February 12, 2007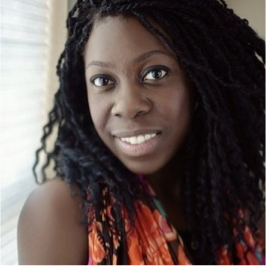 Not long after Ella started taking birth control pills, a new sensation struck: "I couldn't feel my tits for a month! It was unreal."
Months into her physician-prescribed course of hormonal contraception, Ella, a 21 year-old Yale senior who asked not to be identified by her real name, experienced a steep drop in sexual interest. "Can you imagine? You just feel numb." To complicate things further, the pills performed a complete renovation of her personality. "I couldn't control my tears," she says. "There were times where there were tears streaming out of my eyes and literally nothing was wrong." Ella had turned into a weepy, grumpy, spacey young woman--who, thankfully (she says), could not get pregnant.
Countless millions of women in the United States are, like Ella, on some form of hormonal birth control. 82 percent of American females--young single women, married women, mothers or girls barely out of adolescence--will take contraceptives at some point in their lives. Many women who choose the popular and diverse hormonal methods of birth control (the pill, the patch, the shot, the ring) will use them, off and on, for upwards of 15 years. Yet anecdotal evidence and a small but growing body of research suggests that Ella is not the only one who has a bone to pick with her meds.
***
The distance between the pituitary gland, at the base of the brain, and the vagina is about two feet. This distance encompasses the female reproductive sequence from start to finish: a chain of events that begins in the brain, where the pituitary, via the hypothalamus, stimulates the ovaries. Once a month, the ovaries release an egg and initiate the basics of the birds and the bees. This is the fertilization mechanism that birth control tries to prevent.
This chain of reproduction is an emotional and physical ride--a ride that everyone, by definition, eventually hitches. [...]
[This article, begun in a Yale course and published in the Yale Daily News Magazine, February 12, 2007, is available here.]
At Yale, Dayo Olopade, '07 (and later '14 Yale Law School), was the editor of the Yale Literary Magazine and a Yale Journalism Scholar. In 2007 she became a reporter-researcher for The New Republic, covering the American Presidential campaign, and her work has appeared in the print or electronic editions of The American Prospect, The Atlantic, Democracy, Foreign Policy, The Guardian, The Nation, The New York Times, and The Washington Post. With support of a fellowship from the New America Foundation, she reported in 17 African countries in order to write her 2014 book, Bright Continent: Breaking Rules and Making Change in Modern Africa.
---
Victor Zapana, '11: "Shaken: A Mother's Conviction.  A Son's Doubts," The New Yorker, November 26, 2012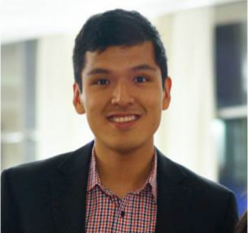 On the morning of January 25, 2007, a frail eight-year-old boy was brought into a Queens courtroom in a wheelchair.  He had been the victim of a violent crime, in which three-quarters of his brain was destroyed. He wore a bandanna around his neck, to catch his drool. He would never be able to use his right arm. His feet were bound to the chair, because he could not control his legs. He was almost blind.  
The boy's presence was controversial. The defense lawyer feared that it would compromise the jury's objectivity. The judge disagreed. "There's nothing grotesque or inflammatory about it," he said. "It's simply a little boy sitting in a wheelchair." At the time, the boy's father, Sung Hak An, told a reporter, "I just want to see justice. He lost his life."  
The boy sat before the jury as a neurologist described his injuries: he suffered from seizures, could not respond to his name, and would never be able to eat or use the bathroom by himself. Afterward, the judge warned the jurors not to surrender to sympathy. Yet the effect on the courtroom was clear. The boy's brief appearance was enough to bring at least one person in court to tears--the defendant, my mother.  
The jury later found that in March, 1999, eight years earlier, Yoon Zapana had injured eight-month-old Rew An so brutally that nerve fibres and blood vessels in his skull snapped, resulting in a condition known as shaken-baby syndrome. On February 7, 2007, the jury unanimously convicted my mother, and the police took her into custody and transported her to a holding cell in the Rose M. Singer Center, a detainment facility on Rikers Island. 
I was a senior at Stuyvesant High School, and that night, when I returned to our two-story red brick house in Astoria, I heard whispering in the living room. I'd been hanging out with friends in Manhattan when, an hour earlier, Papa called and asked that I immediately come home to Queens. The request terrified me. It reminded me of a call he'd made four years earlier, shortly before he told me that he was going to be deployed to Iraq. I walked up the steps to our living room, on the second floor, and saw my grandmother, my aunts, and Papa sitting in a tight row on the leather  couch, their heads bowed. 
I asked what had happened, but no one looked up. Then I noticed that my mother wasn't there. 
Papa said, "We didn't want to tell you, because we thought we were going to win, and then you wouldn't need to know." [...]
[This article, begun in a Yale course and published in The New Yorker, November 26, 2012, pp. 32-39, is available to New Yorker subscribers and guests here.]
At Yale, Victor Zapana, '11, was a city editor of the Yale Daily News, co-chair of class day, and a member of the English department's Writing Concentration, in which he wrote the article that became "Shaken: A Mother's Conviction.  A Son's Doubts," The New Yorker, November 26, 2012.  Beginning in summer 2011, he worked as a reporter for two years at the Washington Post before enrolling in fall 2013 at Harvard Law School.