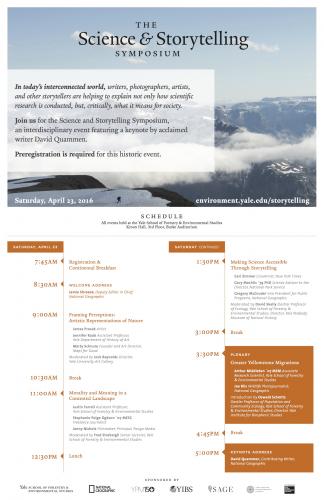 The Science and Storytelling Symposium
In today's interconnected world, writers, photographers, artists, and other storytellers are helping to explain not only how scientic research is conducted, but, critically, what it means for society.
Join us for the Science and Storytelling Symposium, an interdisciplinary event featuring a keynote by acclaimed writer David Quammen.
Preregistration is required for this historic event.
Saturday, April 23, 2016
environment.yale.edu/storytelling
All events held at the Yale School of Forestry & Environmental Studies Kroon Hall, 3rd Floor, Burke Auditorium.